On safe ground in Orlando – We're taking the world to Norway!
Michelle Milas
Region Stavanger has landed in Florida, and if hearing this makes your mind wander across white beaches, wade into the ocean, or paddle across the swampy Everglades, you're…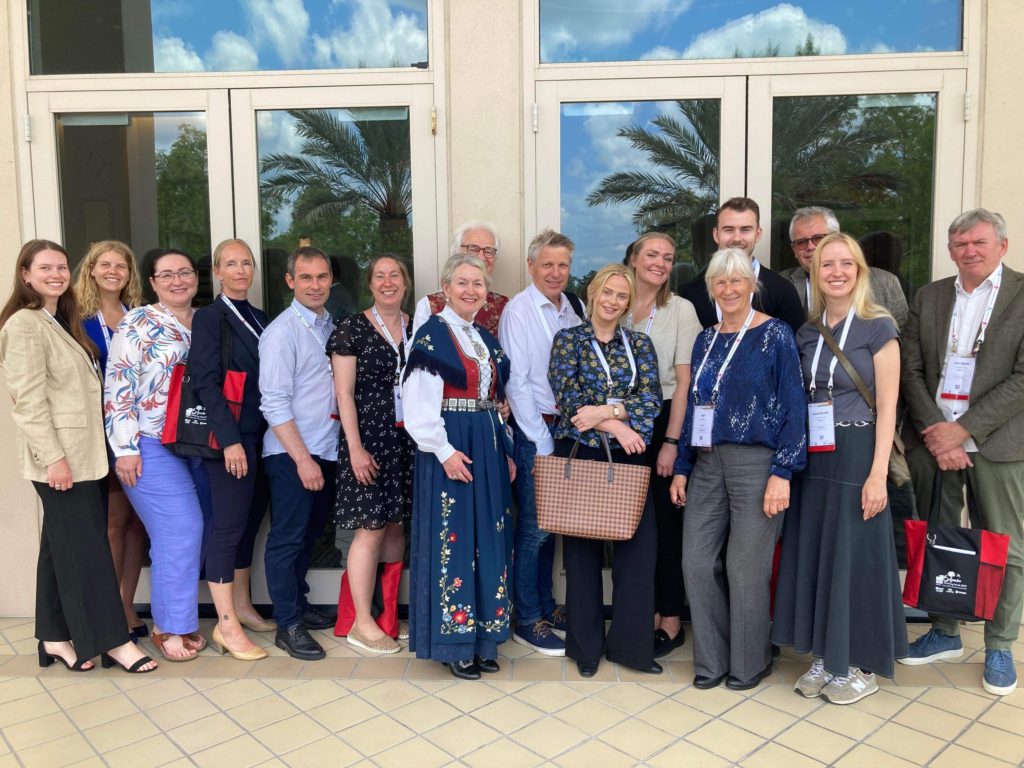 Region Stavanger has landed in Florida, and if hearing this makes your mind wander across white beaches, wade into the ocean, or paddle across the swampy Everglades, you're not far off the right track. In fact, the theme for this week is geographical mapping and geodata, and our destination is the prestigious world congress FIG Working Week. (FIG: Fédération Internationale des Géomètres). In the next few days, Region Stavanger, as part of a Norwegian delegation of 13 representatives, will be showing the world what our country has to offer, and put Norway in the running towards becoming the destination for FIG Working Week 2027.
An arena for geographic pioneers
FIG Working Week is a weeklong conference addressing topics and questions in relation to the geospatial industry. The participants are a mixture of scientists, students and professionals. Here, they get an opportunity show off their work, to participate in debates and workshops, and to receive a comprehensive update on everything happening in the industry.
The conference aims to provide societies, agencies, companies, professionals and students with a better understanding of the significance of geographic information, and to offer inspiring presentations and encourage engaging discussions.
Fully equipped
Our bags are packed with bunads, Norwegian flags and other small representations of Norwegian culture, along with an extensive library of information about our country, both as a travel destination, as well as a strong representative for the geospatial industry. All parts of the Norwegian delegation have made solid contributions to the Norwegian stand, number 215. Using a combination of charm and professional weight, we will be advocating for Norway, and for FIG Working Week 2027, in a unique and effective way. The Norwegian delegation consists, among others, of Geoforum, Tekna Samfunnsutviklerne, Kartverket, The Norwegian Ministry of Local Government and Regional Development, NMBU and Høyskolen på Vestlandet.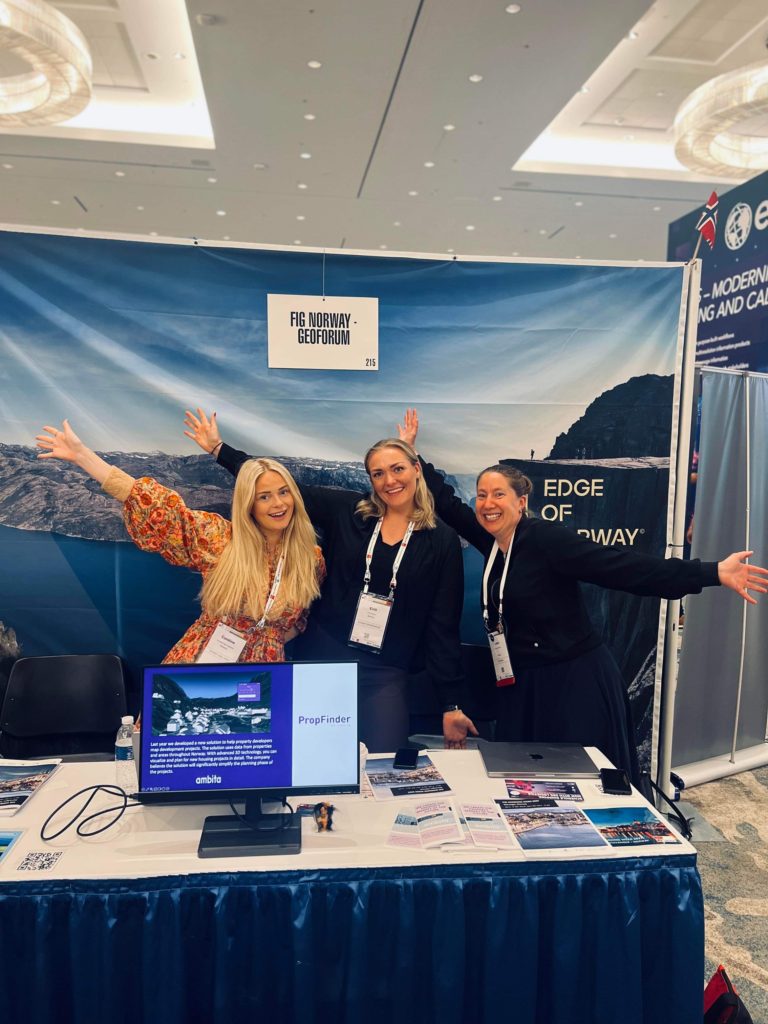 On our team is the real estate technology company Ambita, who will showcase Norway's competence within the area of relations and services for the real estate market. Fugro, the world-renowned specialist in geographic data, have supplied us with a presentation of their operations, particularly within the areas of ocean and coast, positioning, and land area mapping. Lastly films illustrating specific examples of geographic data usage in the arctic and along the coast.
Our motivation for bringing FIG Working Week to Norway is to create a broader international collaborative network within the geospatial industry. Our aim is to encourage professionals, students, and educators to exchange experiences, inspire each other, and to create more engagement for our delegates within the FIG commissions.
An exceptional candidate
The country being chosen as the destination for the conference in 2027 will be determined by vote. Voting opens on May 31st and closes on June 1st. Our only competitor is Nepal, which, if chosen, will be the first country in Central Asia to host the conference.
"Nepal might seem, especially to the European countries, as a destination with an exotic appeal.. However, we firmly believe that Norway, with Stavanger as the host city, will stand out as a unique and versatile candidate for FIG Working Week 2027. As a destination, the Stavanger region can offer some of the most spectacular and majestic sceneries in the world, and a variety of opportunities to explore nature. Siddis Center is a top modern venue, situated within short distance to the city center. Furthermore, our organizational team is solid, and consists of stakeholders from a variety of industries. I remain positive!"

Steinar wergeland, department at the norwegian mapping authority
In the days to come, it will be particularly important for the Norwegian delegation to make use of our contacts, and to intensify our efforts and showcase our strengths. We are fully equipped, and ready for battle in Orlando!
Watch Norways promotional video for FIG Working Week 2027: